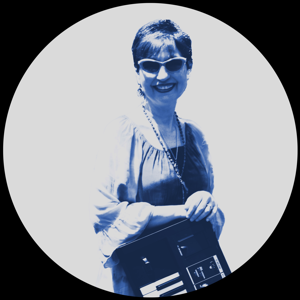 Lu is a polished professional vocalist with a silky smooth voice. She studied voice for 7+ years with Karen Rassler of the University Center for the Performing Arts in Fort Lauderdale and then continued her vocal training for another year under the guidance of Carol Caselle, a theatrical and pop singer who holds a Master's Degree in Voice from the University of Miami.

Lu began singing in church as a child in New Jersey. Since moving to South Florida in 1994, she has sung with some internationally renowned musicians including members of the Florida Philharmonic and world-class chamber musicians. She has opened for such notables as Frankie Valli, Joey Dee and the Starlighters, Frankie Avalon and Johnny Contardo of Sha Na Na.

In addition to singing with Lu White & Friends, she has also worked with some of the most talented musicians in South Florida. These include the Sonny Mange Orchestra, Les Blachut's International Polka Band, and in January of 2014, she joined the Fabulons, South Florida's premier party band.

Lu sings in many languages; she also plays keyboard, guitar and ukulele.

As if she isn't busy enough, Lu is also the Music Director for St. Bernard Catholic Church in Sunrise.

Lu is a dog lover and often donates her talent to promote animal rescue. She is available to perform at fund raisers for dog shelters and organizations that save dogs from euthanasia.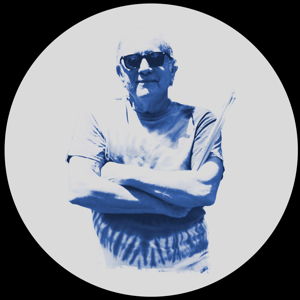 Richie grew up in Farmingdale, Long Island where his parents owned the local record store. He was infected with R & R when he listened to the drums on "Hey Baby" by Bruce Channel. He has been playing in bands since he was in his mid-teens, some of them opening for Sly & the Family Stone, Lovin' Spoonful and Vanilla Fudge.

With his horror-character band The Children of The Night & later as Monsters, they recorded a few LPs, appeared on tv and toured Canada.

He moved to FL in 1979 and continued to record and tour. In 1985, he put together the house band for the Brickyard West; that band was the Fabulons, which became extremely successful, still plays today, and now includes Lu. They've met such notables as Oprah Winfrey and Dick Clark and appeared in the movie "The Boynton Beach Club." The Fabulons were a featured band at the 50th Anniversary of "Where the Boys Are" on Ft. Lauderdale beach. Coincidentally, Lu's former band, The Lu White Band, also played there.

Richie's latest gig is with Planet Lulu and he vows to continue playing drums as long as he can!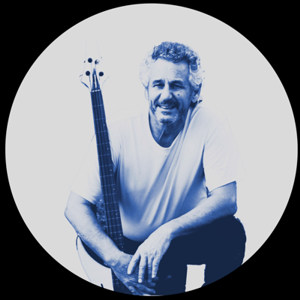 The night the Beatles appearance on The Ed Sullivan Show changed America, it also changed Jim. He put down the accordion and picked up the bass. McCartney's melodic bass lines continue to influence his playing, along with a knack for playing "in the pocket."

He also found that singing harmony came naturally.

At age 14, he appeared on a local Syracuse TV show called "Bud Ballou" and he has never stopped playing and singing.

Jim moved to Florida in 1978, where he was in the house band for the Abbey Road restaurants. He has played with numerous bands till the present day, and he is a welcome member of Planet Lulu.

He is an avid guitar collector and he has, "many, way too many."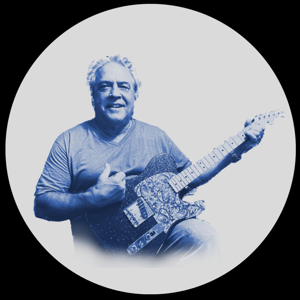 Joseph J. Medeiros is a life-long guitarist and one of newer acquisitions. Joe started playing guitar when he was 12 years old. Less than a year later, he joined his first band, "The Wild Ones", with some of his schoolmates in Portsmouth, Rhode Island.

Growing up, Joe played in greater-Newport's local clubs and later expanded his musical reach in that region. Joe's gig venues were impressively varied ranging from performances at The Cheetah in New York City to private events on Martha's Vineyard. He played throughout the Northeast with UnLoved, Magnificent Fruit Pigeon and SwanFarm, sometimes opening for many large national acts.

Joe put aside "band life" for a while to yield to family and career, but he kept his music alive and his skills honed in his home studio. After relocating to southeast Florida, Joe enthusiastically revitalized his passions for performing in a live band by playing guitar and singing with a new group, NyteOwl, entertaining South Florida crowds for eight years. He has also played with BlindSpot, DejaBlue, Upshot, Simply Tina and "The Big Man" Clarence Clemens in a variety of Florida clubs and major events.

Though most musicians are tech geeks, Joe is arguably the band's biggest "Gear Head". Joe's arsenal of "goodies" include Tom Anderson's, Gene Baker, PRS, Fender Strats and Tele's, Gibson Les Paul, Ric 12string, Takamine and G&L guitars; Fender, Vox and Roland amps; TC electronics, DigiTech, Furman, Boss and Fishmen FX and pedals; Headrush pedal effects, and Shure and Sennheiser mics. EV powered speakers, Mackie mixer .

Joe brings personality, sound, style & stage presence. His love of music is obvious both on and off stage.
AUDIO